Sudbury Pines has its own Hospice within the facility. In 2000, we were the first skilled nursing facility in the country to develop and write the regulations for the entire industry that allows our own staff to provide Hospice Care. This eliminates the need to use a separate agency that can operate miles away. It is very stressful for the resident and their family to have two separate healthcare parties (skilled nursing facility and separate Hospice). At Sudbury Pines, when residents sign up for hospice, they are treated by nurses and social workers who have been already caring for them, so the patient and loved ones do not have to be concerned about transferring care to 'strangers'. Many of our Hospice patients were residents of Sudbury Pines before signing onto Hospice; therefore we are familiar with their routines, schedules and restrictions. This makes for a seamless transition to Hospice care. Our Hospice team works in tandem to meet the needs of the resident and their loved ones. We make every effort to ensure that patients who are transferred to Sudbury Pines hospice from their homes, hospitals, or other facilities are made comfortable and put at ease right away.
A benefit of having an in-house Hospice is the peace of mind knowing that our staff are available 24/7. There is no wait time for a response as there would be from an outside hospice who will often need to be called in an emergency or to talk with a hospice nurse or social worker. Our model puts the focus for the time remaining in the Hospice residents life,  back into their hands, an emphasis that gives quality to whatever time is left for them. A Hospice resident should not have to wait for anything, and specifically not their Hospice team. By having their Hospice team on site and not miles away, spread out geographically on pre-determined schedules for care, the Sudbury Pines Hospice resident retains 'control' of their care.
The Sudbury Pines Hospice program was ther first certified licensed skilled nursing facility based program in the US. Our goal and mission is that of quality care and compassion for the terminally ill. It was well worth the four-year investment of out time and energy to draft such regulations, which were ultimately recognized and accepted by the government as a new innovative and long awaited Hospice model.
The staff of Sudbury Pines Hospice is focused on improving end-of-life quality of care by easing the emotional, spiritual, and physical pain often associated with a terminal illness. Our Hospice caregivers are trusted, caring, well-trained, and are required to attend ongoing workshops. Our Interdisciplinary Team is committed to caring for the patient and his/her loved ones in comfortable and familiar surroundings at a time when the most support is needed. Remember, our staff is available 24 hours a day, 7 days a week.
Patients qualify* for Hospice services if the Attending Physician determines that life expectancy is six months or less. The decision to choose and admit someone to Hospice is made in collaboration with the patient, family, physician, and the Hospice team and is focused on palliative, not curative, care.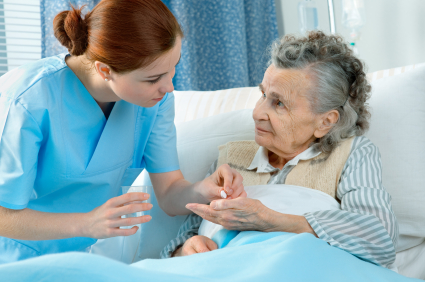 The staff of Sudbury Pines Hospice are focused on improving quality of life by easing the emotional, spiritual, and physical pain often associated with a terminal illness.
Our interdisciplinary team is committed to caring for the patient and loved ones together in comfortable and familiar surroundings at times when they most need support. Toward this end, we have staff available 24 hours a day, 7 days a week.
Who is YOUR hospice team?
Your primary care Physician and his/her Nurse Practitioner can participate in the development of your care plan and oversight of your medical regimen  Our own Physician Assistant.
The Medical Director will provide primary (if needed) or additional input to the development of your care plan with a focus on palliative care.
The Sudbury Pines Hospice nurses are specially trained provide you with individualized care focusing on your comfort.
The Social Worker will assist you and your family with any psychological and/or emotional needs as well as accessing other needed services.
The Chaplain will provide counseling and spiritual guidance.
The Home Health Aides will provide personal care and assistance.
The Volunteers will provide support and companionship.
The Bereavement Staff will provide support and counseling for your loved ones for 13 months following your death.
* There are specific guidelines mandated by the government in order to qualify for hospice coverage. Sudbury Pines Hospice works with most providers and will coordinate all necessary paperwork. However, there are clinical and financial considerations, so we suggest that you contact our Admissions Department to review any issues which relate to your specific situation.