Sudbury Pines Extended Care began providing Long Term Care before Medicare and Medicaid existed. On May 9,1965, the doors were opened to frail elders in the community requiring physical assistance or dependent care with bathing, grooming, dressing, eating, toileting, mobility and bed positioning known commonly as ADLs. That original mission has changed substantially over the decades and now Long Term Care provides services that equate to those provided by a Chronic Hospital. In addition to all those Activities of Daily Living services, Sudbury Pines provides:
COMPLEX NURSING & MEDICAL DIAGNOSES MANAGEMENT – On site Physicians, Physicians Assistants and Nurse Practitioners, well trained RNs and LPNs, on site IV Therapy for Peripheral and Central Lines, we are located only 1000 feet from Paramedics and within close proximity of Metrowest Medical Center, Leonard Morse Hospital, Emerson Hospital, UMASS Marlboro Hospital and Newton Wellesley Hospital. We often admit very critical patients who require long Term Care after a Sub-Acute period due to the extensive nature of their injuries or illness compounded by co-morbidities and age.
ON SITE WOUND CARE – Complex Inter-disciplinary Clinical Management, Treatment Nurses, Vascular Wound Consultants, Nutritional Assessments, Specialty Beds/Mattresses,  association with Specialists at the Wound Clinic for very critical cases.
DIABETIC MANAGEMENT – Innovative Clinical Protocols, Endocrinologists Consultant, Comprehensive Patient Education training, Podiatrist Consultant
RESPIRATORY THERAPY – Oxygen therapy, Nebulizer Treatments, Oxygen Saturation Monitoring, Tracheostomy Management
PAIN MANAGEMENT – Pharmaceutical Management, Rehab Endurance, Strengthening Programs and Alternative Techniques
HOSPICE – On site Comfort Care, Pain management, On site Spiritual/Emotional/Clinical Care, Bereavement Support, Volunteers
PHYSICIAN SPECIALISTS (Available for in-house Consultation) – Endocrinologist, Dermatologists, Neurologists, Urologists, Dentists, Psychiatrists, Podiatrists, Optometrists, Vascular Wound Specialist, Dieticians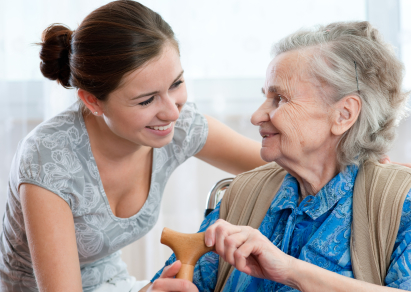 Sudbury Pines Extended Care provides expected Long Term Care services including:
Personal physical direct care and emotional support

Activities 7 days a week including outings

Restaurant quality meals in one of our 3 dining rooms or, if preferred, room service is available

Physical, Occupational and Speech Therapy

Restorative therapy

Case Management

24 hour visiting hours – Pets welcome on leashes

Interactive programs with the children in Kid's Corner at the Pines

Cable television and phone service available

Newspaper delivery

Computer access – wireless internet throughout

Hairdressing/Barber services on premises

Dental, Audiology, Optometry Services available on premises

Mental Health Counseling and Medication Management by a Psychiatrist

Various units to which the resident can be moved without leaving the facility whether their needs be Sub-Acute Care, Long Term Care, Secured Unit for those with challenging behaviors. Our Hospice program cares for residents on any unit and in any program. We are able to address the potential critical clinical, medical and psychiatric emergencies on premises should make our residents and their families can rest assured that their loved one is in good hands.